Because The David Lukas Show is the only radio program in Arkansas dedicated to helping savers worry less about money®, we consider it our duty to our listeners to provide the critical information need to safeguard their hard earned retirement funds against the inevitable pitfalls of life.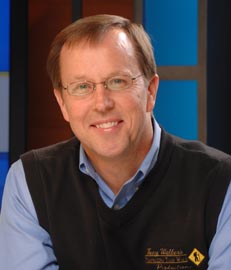 On this week's installment of the DL Show, we are proud to have acclaimed author, also David's mentor and friend, Tony Walker as a guest.
Tony Walker, the master mind behind The WorryFree Retirement®, started his venture in financial planning by selling property and casualty insurance. After many years of selling just about every type of insurance there was and experiencing both 9-11 and the devastating consequences of the stock market fall of 2008, Walker decided that he wanted to do what he doing differently. And thus The WorryFree Retirement® came to be.
Throughout the hour, Walker talks with David and Zach about how his work as a registered investment advisor helps his clients focus on ways to save more money—not give it away to the Financial Industry. This isn't a show you want to miss. Listen to the entire episode today!
Tony's Books: Also listed under David's Recommended Reads
---
To learn more about how Fixed and Index Annuities can benefit you and your retirement portfolio, call David Lukas, (501) 218-8880, at David Lukas Financial. David has partnered with Tony and his WorryFree Retirement® network to help his clients implement the WorryFree Retirement® process. It's unlike anything else in the industry.
Do you know your financial DNA? Are you a Saver, an Investor or a Speculator? Learn about the three personalities of money  and take the test today at: 3Personalities.com