The 3 Personalities of Money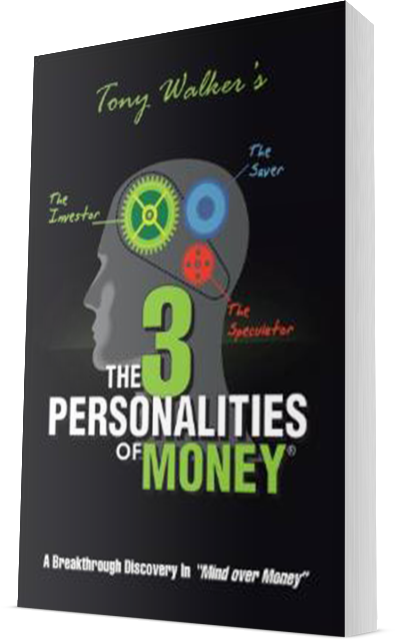 A Breakthrough Discovery in "Mind over Money"
There's an old saying in the Financial World, "the one who makes the rules, gets the gold" For years, the Financial World has successfully lived by this rule. Biased charts, irrelevant historical graphs, goofy catch-phrases and unreliable risk-tolerance questionnaires, their game plan is to convince you that they know more about you and your money than you do, all the while, making money on your money whether you do or not. It's a game you cannot win!
The 3 Personalities of Money® puts an end to the madness by changing the rules. Instead of allowing the Financial World to control your money by "controlling" your mind, you will learn the secret of controlling your money by "knowing" your mind; a concept seasoned advisor Tony Walker refers to as "mind over money" Thanks to this breakthrough concept by one of the country's most contrarian advisors, consumers now have an escape route from the traditional "one-size-fits-all" mantra pitched by the financial world.
This book, coupled with the free 3-minute financial personality test located at 3Personalities.com and the unique, real-life stories located at the end of the book, will turn the tables on the Financial world by giving you more confidence in who you are and what fits your financial personality.
About the Author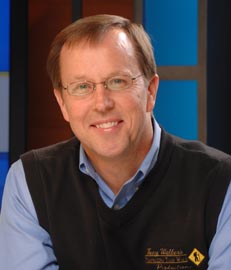 As the author and creator of The WorryFree Retirement®, Tony Walker has helped thousands of people break free from the Financial Herd. His expertise and training in psychology, communications, and finance coupled with an easy-to-understand approach to money and life provides Americans with a unique perspective that few financial advisors possess. His daily work in the financial trenches allows Tony to have a real pulse on what Americans are going through what's working and what's not. As an author, filmmaker, and financial advisor, Tony is well known for his weekly appearances on NBC affiliate WAVE3 TV in Louisville Kentucky as he answers retirement questions from a weekly audience of over 600 thousand households. A native and life-long resident of Kentucky, Tony is married to his high school sweetheart Susan. Together, they enjoy their three children and four dogs.
Listen to David talk with Tony Walker, author of The 3 Personalities of Money®
---