Tony Walker's WorryFree Retirement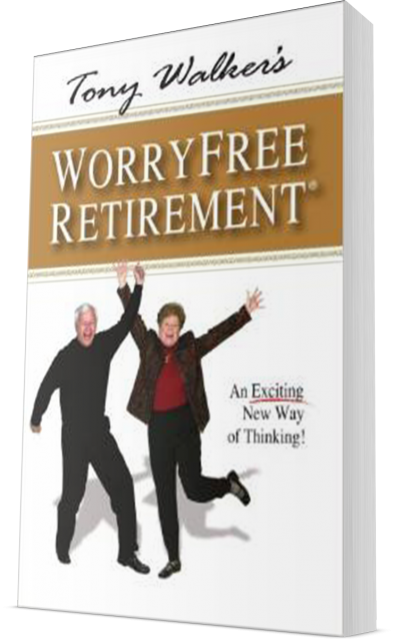 For years, the financial world has preached the gospel of "gloom and doom" and everyone has bought into it. Their message is simple: if you don't have a million dollars saved for retirement, forget it! Well, forget their notion of retirement because there's an exciting new way of thinking and it's called The WorryFree Retirement®. Unlike the constant message of magic financial bullets and get rich quick schemes, Tony Walker takes an honest approach to working hard, having fun and dealing with change.
Tony's message is unique and refreshing to the millions of hard working Americans looking for a new approach that will let them enjoy the "other half" of life. Tony Walker's WorryFree Retirement® will give you a practical and simple method for dealing with what's worrying you most, and how to begin doing something about it. You'll gain a new and more positive perspective on retirement, and the rest of your life.
About the Author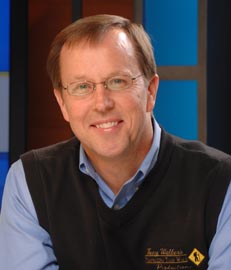 As the author and creator of The WorryFree Retirement®, Tony Walker has helped thousands of people break free from the Financial Herd. His expertise and training in psychology, communications, and finance coupled with an easy-to-understand approach to money and life provides Americans with a unique perspective that few financial advisors possess. His daily work in the financial trenches allows Tony to have a real pulse on what Americans are going through what's working and what's not. As an author, filmmaker, and financial advisor, Tony is well known for his weekly appearances on NBC affiliate WAVE3 TV in Louisville Kentucky as he answers retirement questions from a weekly audience of over 600 thousand households. A native and life-long resident of Kentucky, Tony is married to his high school sweetheart Susan. Together, they enjoy their three children and four dogs.
Listen to David talk with Tony Walker,  author of  WorryFree Retirement®
---