What if you could invest in something that could guarantee income for life like Granddad had?  David talks about the fact that till this day, his soon to be 99 year old grandmother, Edna Lukas still receives a check for the last 30 years from Granddad's (Frank Lukas) retirement, well after granddad  passed away.  Most people feel there's no hope of having a retirement like granddad.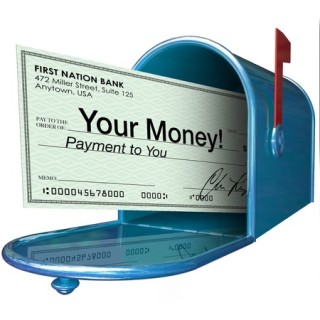 On this week's installment of The David Lukas Show, David talks about how his recent Partnership with Tony Walker, author of Don't Follow the Herd, The WorryFree Retirement and The Three Personalities of Money, will benefit "savers" with their retirement plans.
Walker created his uniqute process, The WorryFree Retirement ®, to alleviate the anxiety savers feel about outliving their money after retirement. And, because both David and Tony believe a retirement plan should be built upon an individual's vision for their own future, they sincerely feel it should also fund your future—not Wall Street's.
Now is the time to act! By not following the herd, savers like you can safeguard your precious funds from market corrections and provide themselves guaranteed Mailbox Money® for life. If you are in the 2nd half of life and are at or near retirement, can you afford another 2008 market correction? If you are a Saver there is nothing correct about "Correction". Remember, there's a big difference between your "I hope so money" and "I know so money".
Call to put The Worry Free Retirement Process to work for you. Call David Lukas, (501) 218-8861.
ADDITIONAL RESOURCES:
You can pick up a copy of Don't Follow The Herd HERE
Are you a Saver? Find out now by taking the test at 3Personalities.com 
Listen HERE to David chat with Tony Walker, about The WorryFree Retirement ® Process.