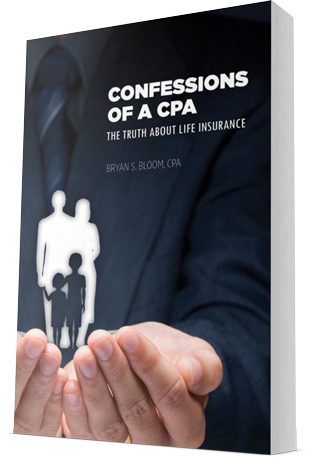 Listen to David interview Bryan Bloom, author of "The Truth About Life Insurance" book two in his "Confessions of a CPA" series. Bloom's second installment, of the Confessions series, was written to "dispel some of those issues and teach people, the American public, how to use their life insurance before they die."
Throughout the program Bloom explains how life insurance policyholders can use their own money to "leverage everything else that they're doing," by understanding some important principles and their personal Economic Human Value. EHV equals how much money it would take to replace yourself as a "financial engine" in your family. And if removed, "what lump sum of money would be necessary to sustain your family with 50 thousand a year—for life.  By using some "uncommon strategies" we, the policyholders, can obtain our value before we need it, instead of needing it and not being able to have it.  Bloom encourages his fellow Americans to start looking at life through the insurance perspective: better to have it and not need it, than need it and not have it.
By implementing the principles discussed, both, with David and inside Bloom's book, you will gain the power of financial leverage. See: How Banks Make Money
---
Gain the Power of Financial Leverage
Click here to purchase a copy of "The Truth About Life Insurance", one of Bloom's two books, David has chosen for suggested reading.
David and his firm specialize in helping individuals and business owners implement these principals in their specific situations. David can be reached at: 800-559-0933
Hear more from Bryan Bloom
To listen to past interviews with Bryan Bloom click here.
Next Week……
Tune in to find out!
Coming up in a two weeks……
David will be interviewing David McKnight the author of "The Power of Zero".