Many soon-to-be retirees don't know what's in store for them when it comes to collecting Social Security after retirement. And, how if things weren't set up correctly, come tax time, they may end up owing a lot more than they'd planned for.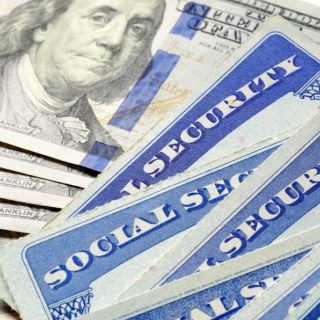 This week on the DL Show, David speaks candidly on what you need to know about Social Security and the taxation that those distributions are and can be subject to in the future.
During the first half hour, David explains the origin of Social Security—basically, the government created way of getting the old workers out to make room for the new—and the basics of how the government has managed to reach into your pocket yet again by taxing your Social Security as income. (Yes folks, that means you potentially could be paying taxes on money you've already paid taxes on!)
In the last half, David discusses:
The practice of spending retirement assets down to avoid extra taxation.
How SS is taxed differently—people may have to pay federal income taxes if they have other substantial income (such as wages, self-employment, interest, dividends and other taxable income that must be reported to the IRS) along with his/her benefits.
How important it is to coordinate all of your current/future assets within your retirement.
How single/married SS income is taxed differently.
Want to know more? Listen to the entire episode today.
---
David Lukas Financial can greatly benefit you and your retirement portfolio. For more information call all David Lukas, (501) 218-8880, today to hear more about The WorryFree Retirement® process. It's unlike anything else in the industry. David Lukas Financial is conveniently located right here in North Little Rock, Arkansas.
---
The 3 Personalities of Money®:
Do you know your financial DNA? Are you a Saver, an Investor or a Speculator? Learn about the three personalities of money and take the test today at: DavidLukasFinancial.com
---
Social Security Guide (44th Edition)
The "2016 Guide to Social Security" is the perfect resource to learn everything you need to know about Social Security and how to get the most out of your benefits. This guide is the 44th addition and includes all updated information for 2016. Request your copy HERE!