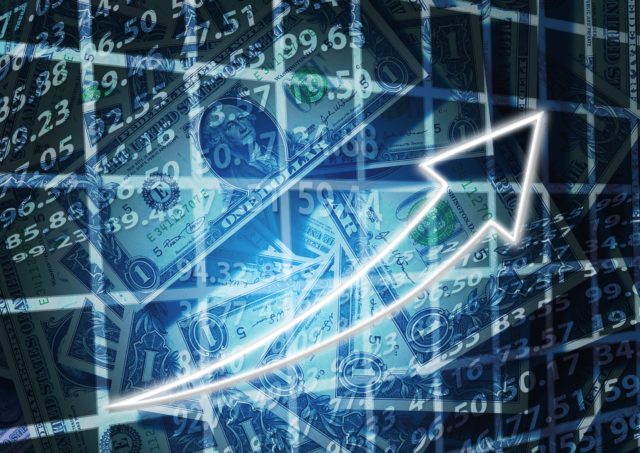 We've all experienced the adage that "past performance is no true indication of future results." Back in March of 2009 the market bottomed out and then it came roaring back setting record after record. But even with all this gain, many have lost thousands of dollars each year because they didn't plan for their specific needs or they were taking more risk than they were comfortable with. So the question is, if you're invested in the market, what do you do now? How much risk do you have to take?
This week, on The David Lukas Show, David talks about what options Savers, current investors, and potential investors have as far as the stock market is concerned. Throughout the hour, David names and defines the the most important things that retirees need to know about saving for retirement.
Topics discussed in today's show aka, the…
5 pillars of investing that could impact your savings for retirement:
Don't have unrealistic expectations about your investments or assume that the gains of the past will always reflect the same gains in the future

Proactively plan for claiming your Social Security benefits correctly—this could save you thousands in lost income

Have an income plan from diversified sources

Ensure that your portfolio matches your tolerance for risk

Have a strategy to protect yourself from healthcare and long term care costs
To hear all of the expert information David has for our email inquirer and you, listen to the entire episode today.
If any one of these critical issues apply to planning your retirement, you are not alone. David Lukas Financial specializes in strategies designed to help you prepare for retirement. Want to know more about The WorryFree Retirement® process? Call David Lukas, (501) 218-8880, today to learn more about what David Lukas Financial can do for you. *Conveniently located right here in North Little Rock, Arkansas.
---
Listener's emails addressed on today's show:
Female listener in Little Rock, AR asked:
My husband passed away in May of 2017. My Social Security survivor benefit from him would be about $1,500 a month. I'm 61 yrs old and earning about $38,200 a year. Am I entitled to any benefits while I work and earn this money? Social Security says no. What do you say?
Female listener in Benton, AR asked:
If my husband's Social Security benefit will amount to half than what mine will be, can he start drawing at age 62 and then increase to half of mine when I retire? Or does he have to wait until full retirement age?
---
David Lukas Financial is now accepting reservations for the Maximizing Your Social Security Course this month.
Classes in August are as follows:
Tuesday, August 22nd, 6:30PM
Wednesday, August 23rd, 6:30PM
Thursday, August 24th, 6:30PM
You can call our 24-Hour Reservation Line at: 501-574-0677 to check availability and reserve your seat today for August and September's classes. T
CLICK HERE TO REGISTER TODAY!
The Guide to Social Security can help you understand how to keep up to 32% more of your money for retirement. Since you have a choice of when to start Social Security and also your individual or employer-plan qualified retirement money, can be coordinated to maximize your Social Security. Request your Free Guide To Social Security today! (Must be a resident of Arkansas) Call 501-377-9602 for registration availability.