This week, David interviews Dr. Robert P. Murphy who is one of the leading free market economists in the U.S. today. He is the author of multiple books, including How Privatized Banking Really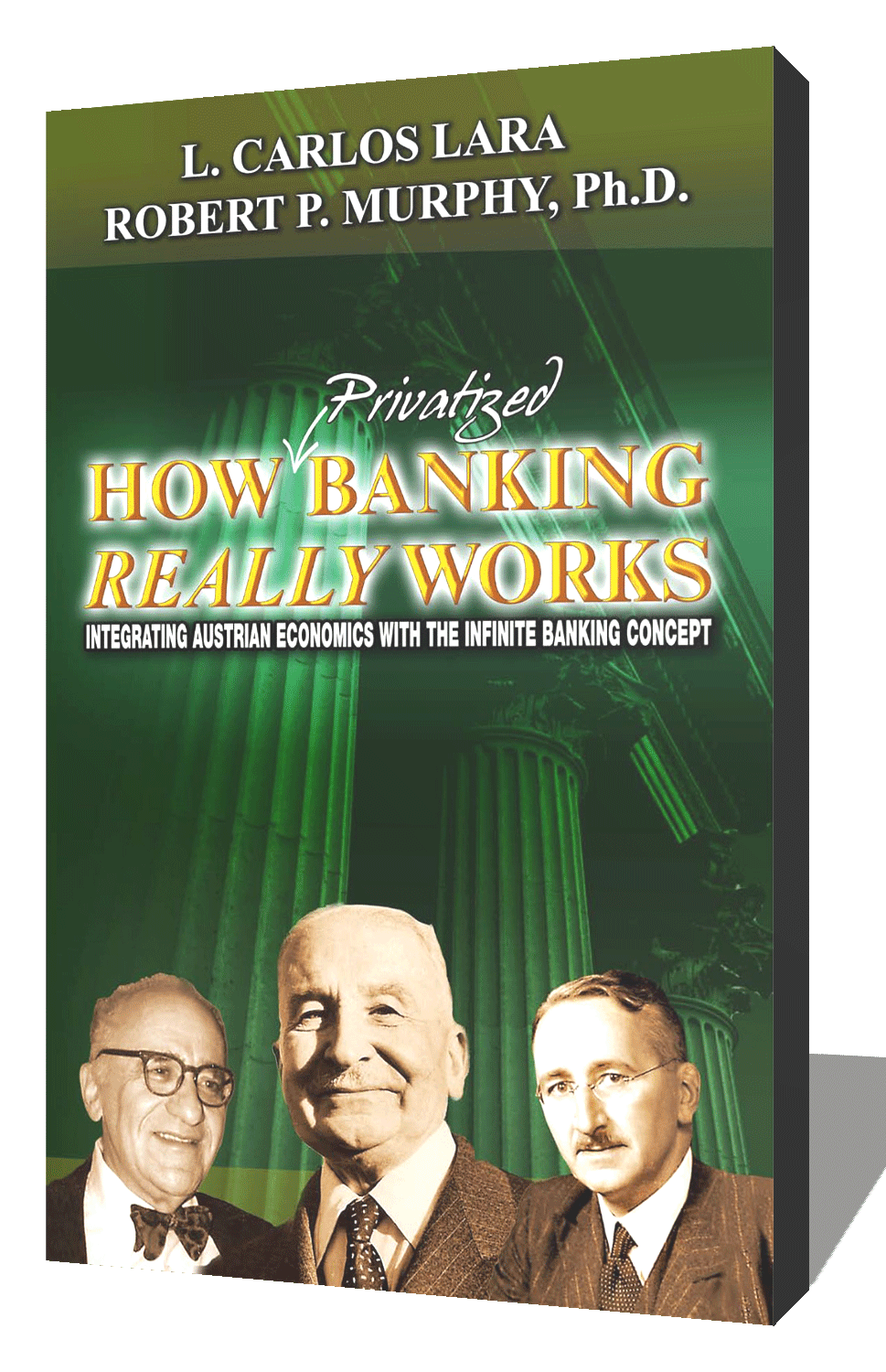 Works, The Politically Incorrect Guide to the Great Depression and the New Deal, and The Politically Incorrect Guide to Capitalism.
Dr. Murphy's writings have been featured in Barrons, Forbes, and Investors Business Daily and he has been a guest on Fox Business's Stossel and multiple other national TV outlets. His research in the energy sector led him to testify in front of congress on oil prices in 2008.
Dr. Murphy attended undergraduate school at Hillsdale College and received his Ph.D. in economics from New York University. He is currently a adjunct professor at the Ludwig Von Mises Institute, Senior Economist for the Institute for Energy Research, and founder of ConusltingByRPM.com.
Specifically in this interview, David and Dr. Murphy discuss his book, How Privatized Banking Really Works. Learn how our current monetary and banking system is inherently flawed and what the true causes of our economic woes are.
When more of the public understands our banking and economic system, then and only then can true change occur. The good news is that Dr. Murphy's book provides the solution today for  what the average person can do today to stop contributing to the inflation of our currency supply and the booms and busts that are the norm in our debt-based monetary system. The solution lies in Privatized Banking. If you would like to learn how to implement Privatized Banking in your situation, you can contact David's firm. David is an Authorized Practioner through the Infinite Banking Institute. David can be reached at: 800-559-0933
If you are serious about your financial future, then you will want to understand our banking system. This book is a must read. Another resource you can check out is the Banking with Life Documentary. Dr. Bob Murphy contributed extensively to this documentary. (see video clip below) This documentary can be purchased at a substantial discount HERE
Banking With Life: Dr. Bob Murphy
Understanding Austrian Economics
Download How Privatized Banking Really Works in PDF version NOW for free! Simply fill out the form  by going HERE to receive a link to download the PDF version for free.
If you prefer a paper version of How Privatized Banking Really Works, for a limited time input "PrivatizedBanking"  into the Coupon CODE below and you will get this book for just $13.95 with Shipping Included! (Limited Time)