This week, David is joined by Kelley McNulty who is a Business Litigation and Corporate lawyer with Gill Ragon Ownen.
David and Kelley discuss the importance of  collecting accounts receivables within a business.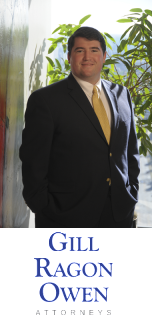 When your business is struggling to collect on the services or goods you have already provided, it can cause serious cash flow problems.
What can a business owner do to be more effective in the collection of past due receivables?
What can a business owner do to be more proactive to ensure a higher collection success rate of any revenues that are past due?
The importance of having an properly structured operating agreement.
The importance of choosing the right corporation entity.
Did you know that you can recapture the cost of running your business by taking advantage of  the existing cash flows your business is already collecting? You can achieve this and maintain complete liquidity, use and control of your money, while at the same time earning guaranteed, uninterrupted, compounding interest on the money your business is already taking in.  By being more efficient with existing cash flows, your business can have guaranteed access to loans for business expansion. To learn more about this concept, please click HERE
Kelly would love to hear from you.  You call him at: 501-376-3800, or you can email him at: mcnulty@gill-law.com or to learn more, visit Gill, Ragon, Ownen online at: www.Gill-Law.com 
Tune in, listen and learn!
Till Next Week….
~DL