"What Savers need to understand is that somehow somewhere they're going to have to figure out how to get some fixed indexed annuities into their retirement game plan. Why you ask? Because there is no other product that will guarantee money for life. That's why." –Tony Walker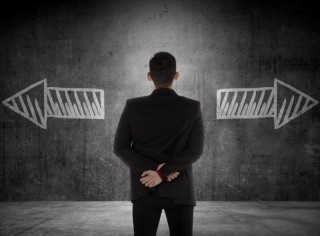 On this week's episode our host welcomes frequent guest Tony Walker, retirement expert and creator of the WorryFree Retirement®, back to the David Lukas Show and entreats him to share his valuable knowledge of annuities with listeners.
First, David and Tony discuss how different the pension of old is compared to the 401K of today. While chatting about the differences, Tony and David mention and suggest several alternatives that are suited perfectly for Savers.
Tony also mentions that hybrid products such as life insurance and long-term-care policies might be a better option for some during the retirement planning process. With these types of policies, your benefits can be used for either long-term care or life insurance, or partially for both.
Wrapping up the hour, David and Tony discuss the types of financial products that Savers like and remind listeners of just how easy the WorryFree® retirement planning process is.
Fixed & Immediate Annuities
Fixed Indexed Annuities
Hybrid Annuities
Cash Value Life Insurance Contracts (7702 Retirement Plans)
Insurance products that provide Disability and Long Term Care
Not sure what these products are or what they provide? Contact David Lukas Financial today at (501) 218-8880.
---
*This installment of the DL Show is filled with great information and expert tips on how you too can retire WorryFree® Listen to entire episode here online today! You won't be sorry that you did!
Tune in next week to hear what David has to say about the benefits of retiring truly WorryFree®.
Want to know more about how David Lukas Financial can benefit you and your retirement portfolio—call David Lukas, (501) 218-8880, today to learn more about The WorryFree Retirement® process. It's unlike anything else in the industry.