Not that long ago, we were able to count on our employers in retirement. With Social Security potentially becoming less of a support and the decline of pension plans (Defined Contribution Plans) and the rise and popularity of defined contribution plans (Primarily 401k's), when it comes to planning for the big R, who should you be putting your faith and trust in?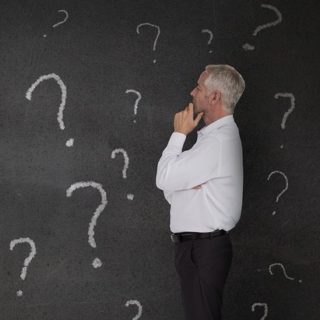 This week, on the DL Show, our host David talks about the five players in your retirement and the roles that each one plays. Who are these players you ask? The five players in retirement are:
The Government – offers support via Social Security, Medicaid, Medicare
Your Employer – offers support by offering a defined benefit plan (pension) or the most prevalent defined contribution plan (401k and other qualified plans). The majority of 401k and similar plans today are supported primarily by Wall Street Products.
Wall Street – provides opportunity for growth of investments, but no guarantees of lifetime income in retirement.
Insurance Company(yes) – focused on guarantees, certainty by issuing contracts.
Bank(s) – offers support by having a "safe" place to keep money.
Financial Advisor/ Retirement Planner – offers support by planning your retirement ethically and responsibly.
Curious about how each of these players work within the WorryFree Retirement®? Listen to the entire episode today. You don't want to miss it.
---
Q&A With DL Show Listeners:
Q: Hey David, I heard I'm making 7% on my annuity. How is this possible? What does this mean? And how can I trust this information?
Do you have annuity, tax, or investment questions? Would you like to know more about the WorryFree Retirement® ? We have information and answers. Get all of your financial queries answered by calling David Lukas Financial, at (501) 218-8880, and setting an appointment with David right now.
---
3 Personalities of Money
Do you know your financial DNA? Are you a Saver, an Investor or a Speculator? Learn about the three personalities of money and take the test today at: DavidLukasFinancial.com
---
Get the Annuity Decision Guide for Savers today by clicking here!
---
Want to know more about how David Lukas Financial can benefit you and your retirement portfolio—call all David Lukas, (501) 218-8880, today to learn more about The WorryFree Retirement® It's the only process in the country Dedicated To Helping Savers Worry Less About Money®