Because Americans, en masse, participate in Qualified Plans without having all the details of how they actually work, many soon-to-be retirees are finding that their 401ks are falling short in means of future comfort.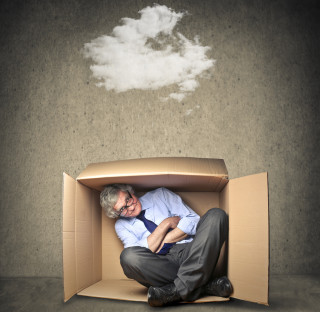 This week, our host David Lukas dives into the topic of 401ks and what you, as an investor in your future, need to know before retirement. Throughout the hour, David explains and expands on the importance of understanding the negative implications of future taxation as well as the effect that hidden fees can and will have on your hard earned retirement funds.
Important financial questions that David addresses this week:
What types of fees am I paying on my 401k?
How much of my 401k do I actually get to keep?
What are the external costs of my 401k?
How much in taxes do I pay if I want to cash in my 401k before I retire?
What are the differences between the internal, external, and eternal rates of return?
*This episode of the DL Show is filled with great information and tips on how you too can retire WorryFree® Listen to entire episode here online today! You won't be sorry that you did!
*Related DL Show with connectedly important information: I'm From the Government and I'm Here To Help With Your 401k
---
Did you know that just 2% in fees, over a lifetime, will slash your retirement account by 65%. Want to know how much you are paying in fees? Download your FREE Fee Disclosure Kit by visiting davidlukasfinancial.com today.
---
Want to know exactly how David Lukas Financial can benefit you and your retirement portfolio—call all David Lukas, (501) 218-8880, to learn more about The WorryFree Retirement® process. It's unlike anything else in the industry. David Lukas Financial is conveniently located in North Little Rock, Arkansas.
---
Not sure if you're a Saver, an Investor or a Speculator? Find out your financial DNA today at davidlukasfinancial.com