"Hey, if I were starting over from scratch today with what we know, I'd blow up the existing structure and start over. What I'm talking about isn't 401(k). I'm talking about the way investing is done."

— Ted Benna, Father of the 401k
This week on the David Lukas Show, David talks about another important player in retirement, Wall Street and it's primary tool for capturing your savings, the 401k. For most people saving in their 401k, they are limited to mutual funds that were designed and created by Wall Street.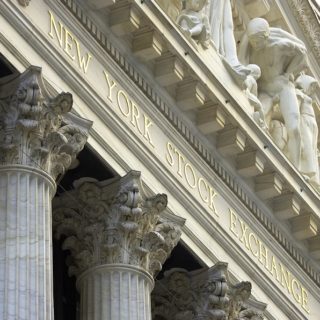 Since the early 1980s, Americans have been sold on why relinquishing control over their money, investing in 401ks, and taking risks in the stock market are essential for retirement. Essentially, the American worker was told: "You are now the owner of your own investment fund. But we are not responsible for whether it will be enough to provide a decent pension. That depends on you." Over time, Defined Contribution plans that are stock market dependent overwhelmingly replaced plans in which companies promise fixed, reliable, benefits to retired employees
Tying the fate of the American family to the level of the Dow Jones represented a radical transformation of the American pension System. Wall Street was all too happy to fill this void. How is Wall Street benefiting off of your hard earned retirement funds? Tune in to find out…..
Important topics discussed:
What a 401k actually is
When, why, and how the 401k came to be
Why and how 401ks can be detrimental to retirement
How the WorryFree Retirement® knows how to provide security 401ks can't
To get all of this important information, and more, listen to the entire episode today.
---
Want to know more about how David Lukas Financial can benefit you and your retirement portfolio—call all David Lukas, (501) 218-8880, today to learn more about The WorryFree Retirement® process.David Lukas Financial is conveniently located right here in North Little Rock, Arkansas.
---
The 3 Personalities of Money®:
Do you know your financial DNA? Are you a Saver, an Investor or a Speculator? Learn about the three personalities of money and take the test today at: DavidLukasFinancial.com
---
Free Annuity Decision Guide:
STILL NOT SURE WHAT ANNUITIES ARE BEST FOR YOU? Get the Annuity Decision Guide for Savers today by clicking here!