In this show David addresses when The Federal Reserve will taper (cut back on money printing). This is a constant point of discussion in the financial media. Will The Fed Taper? When Will They Taper? Will Ben say they will taper this month?
Hear David talk about The 2013 Economic Freedom Summit that is being held this October the 25th and 26th. The event will be at the  Chateau On The Lake, (Visit their website HERE) Come join David and hear him speak at the 2013 Economic Freedom Summit. To learn more and register online, please visit: EconomicFreedomSummit.com Register before October the 2nd and get $100 off.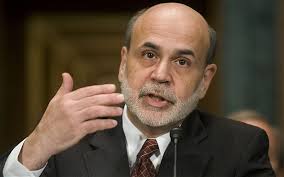 Check out the articles David referenced during this broadcast: 
Bloomberg: FOMC Minutes Show Broad Support for Tapering Timeline
Fox Business: U.S. Fed meeting minutes offer few clues on QE3
The harsh reality is that Ben Bernake can't taper. Ben Berkake has no idea how to land this QE plane.
Much of what we see from the supposed "recovery" is an illusion. The printing of all this money is merely delaying the inevitable and has NOT gotten to the root cause the problem. The day of reckoning will come and those not prepared will suffer financially.
As a reminder, for a limited time you can pick up David's new book  "Whose Future Are You Financing, What The Government and Wall Street Don't Want You To Know" for only $10 (shipping included). Use the coupon code: dlshow.  Click HERE to purchase now.