***NOTE*** we will be adding a video to this episode within a few days.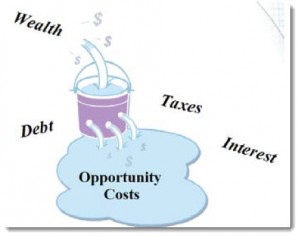 To Error Is Human—Right?
We, humans, are presented with multiple opportunities to make potentially damaging financial mistakes everyday.
When you're young and in the first half of your financial life, such mistakes are typically not as painful to shrug off. But, as you power toward retirement, the second half of your financial life, such blunders become much more…costly.
Two of the most common mistakes savers make is paying taxes on the same dollar twice and loosing the miracle of compounded interest. Neither of which are necessary. Such life-experiences can be avoided by putting your money into a specifically structured IRA or LIRP. Thus eliminating the over-taxation of your hard earned retirement funds. Instead, you position yourself into a taxed advantage situation that eliminates lost opportunity cost.
Does all of this seem too hard to wrap your head around? Are you wondering why nobody has told you about a WorryFree Retirement? Are the financial mistakes you're making today hindering the security of your financial future?
If you answered yes to one or even all of these questions call David Lukas ,  to make a risk-free appointment today. Office: (501) 218-8880, or Toll-free (800) 559-0933.
Meeting with David is free and holds no obligations to you. And because the more you make the more the government takes, there has never been a better time than now to take control of your financial future.
White Paper David referenced during this broadcast: Wharton Financial Institutions Center: Real World Annuity Returns