Everyday retirees are making assumptions that are or could be costing them thousands of dollars in unnecessary fees and market losses.
In fact, too many retirees assume entirely too much when it comes to their retirement savings and accounts. If there were guaranteed ways to save on those costs, when would you want to know about it? Right now? If so, then you're in luck because the assumptions stop today!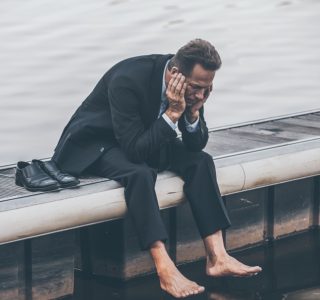 This week on The David Lukas Show, our host David discusses the top five assumptions that people make in retirement that could be costing them hundreds to thousands of dollars.
The top five detrimental assumptions that retirees/ future retirees make are:
Assuming your broker takes your specific risk tolerance into consideration
Taking Social Security at the wrong time…not taking survivor benefits into consideration.
Assuming that your health will falter and you won't live long
Assuming that your holdings (401k, Roth IRA, IRA, Mutual funds…) are outperforming or at least meeting benchmark standards.
Not diversifying your portfolio.
Want to know more? Listen to the entire episode today!
---
Attention Arkansas listeners age 60 and up:
Social Security Questions? Get a copy of SS Benefits Guidelines Handbook here at DavidLukasFinancial.com Also, get a Social Security Analysis provided by DL Financial, (FREE with coupon code: ss60) when you visit.
If you are looking for answers to questions about when you should begin your Social Security benefits, how you can manage taxation of benefits, how working will affect your benefits, or strategies to get the most out of your benefits, then you will want to sign up for David Lukas Financial's Maximizing Your Social Security Course.
The Maximizing Your Social Security Event to be held in March on Tuesday the 7th of March and Thursday the 9th of March (evening class). Please register for the event now!
---
Want to know more about how David Lukas Financial can benefit you and your retirement portfolio—call all David Lukas, (501) 218-8880, today to learn more about The WorryFree Retirement® process. David Lukas Financial is conveniently located right here in North Little Rock, Arkansas.
---
Do you know your financial DNA? Are you a Saver, an Investor or a Speculator? Learn about the three personalities of money and take the test today at: 3Personalities.com