There's a lot of talk amongst Republican and Democrat financial talking heads about the upcoming election and what "could" happen to your investments should the market take a turn to the left or the right. Come November 1st, can your retirement fund withstand a possible hit?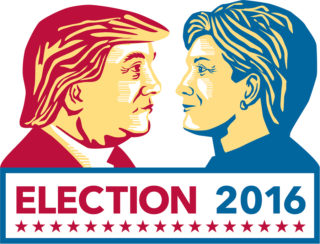 On this episode of The David Lukas Show, David takes the hour to talk about the possible liabilities your government sanctioned retirement funds (401ks, pensions, IRAs…) may carry with the market swings that could happen depending upon which candidate is elected.
Topics David covers today:
Possible future changes to retirement plans
Future Department of Labor rulings and what that means
What unnecessary risks you could be taking with your money
Taxes and deductions that could change with either candidate
How to plan for retirement no matter who wins the election AKA election-proofing your portfolio
To hear all of the trusted information that David, Central Arkansas's own, has to offer, listen to the entire episode today.
---
Did you know that you can ask David your financial/ retirement questions? Email David with your important questions today and tune in to possibly hear your question answered ON THE AIR.
---
Get the 2016 Social Security Benefits Guide FREE
Social Security Questions? Get a copy of SS Benefits Guidelines Handbook here at SSBenefitsGuide.com. Also, get a Social Security Analysis (valued at $124.95) provided by DL Financial, (FREE with coupon code: ss60) when you visit.