"I've created a monster."  – Ted Benna, the creator of the 401k.
When it comes to basic retirement planning, most of America's have been following the financial herd for years, or for some, entire career spans, millions have been contributing, monthly, to one of the largest government tax-postponement plans in existence—the tax deferment plan otherwise known as the 401k.

On this episode of the DL Show, David talks about what's waiting for you when you're ready or need to collect on your 401k. Throughout the hour David explains all the different actions needed to minimize taxes and avoid fees and penalties and explains expands upon how tax-diversification can be the key to retirement success. Because just as someone shouldn't put all of their hopes into one dream, a retiree shouldn't' put all of his or her money into one product.
Penalties, fees, RMDs (required minimum distributions) and the possibility of having to pay in a higher tax bracket are just a few of the MANY reasons why every retiree and future retiree needs a solid game plan for their retirement.
So if 401k's aren't the best option for me in retirement, then what are my options? Here a just a few of the options discussed in today's show:
Roth IRA
An annuity
Other tax-advantaged alternative assets classes that are often overlooked.
Want to know more? Listen to the entire episode today!
---
Biblical theme of today's show: Things that are hidden and not seen.
Bible verse(s) featured in today's show: 2 Corinthians 4:16-18 New International Version (NIV)
16 Therefore we do not lose heart. Though outwardly we are wasting away, yet inwardly we are being renewed day by day. 17 For our light and momentary troubles are achieving for us an eternal glory that far outweighs them all. 18 So we fix our eyes not on what is seen, but on what is unseen, since what is seen is temporary, but what is unseen is eternal.
---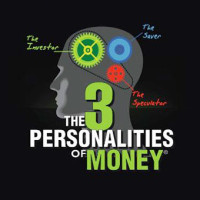 The 3 Personalities of Money®:
Do you know your financial DNA? Are you a Saver, an Investor or a Speculator? Learn about the three personalities of money and take the test today at: DavidLukasFinancial.com
---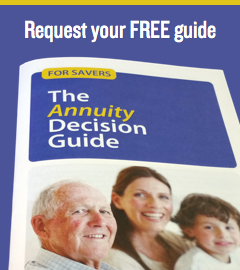 Free Annuity Decision Guide:
Curious to know what The Annuity Decision Guide for Savers is all about? Click here!
---
Want to know more about how David Lukas Financial can help you put a safe and secure game plan together that you can count on? —call all David Lukas, (501) 218-8880, today to learn more about The WorryFree Retirement® process. Remember, there's never a fee or obligation to meet with David.