Just when you think you've got things figured out, life can throw you one heck of a curveball. In the blink of an eye, your financial future can change for the worst. For those of us who have a financial game plan, things may be less traumatic. For those of us who don't, the transition could lead to financial ruin.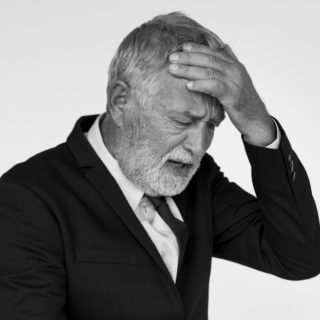 This week on the David Lukas Show, David talks about all the reasons people might have for an early retirement. Whether you're being downsized from your job, you have to quit working for health reasons, family issues, or just forced to retire early, the main issue you may have is being unprepared. Throughout the hour David discusses the options retirees have and what they can do—through concise and careful planning—to combat the sudden loss of income if it happens to them.
Topics discussed in today's show:
Planning for the unexpected
Having a gameplan
Generating income after retirement
Being proactive vs. reactive in retirement
If you were faced with any one of these situations, are you prepared? David Lukas Financial specializes in critical strategies designed to help you prepare for uncertainty in retirement. Want to know more about The WorryFree Retirement® process? Call David Lukas, (501) 218-8880, today to learn more about what David Lukas Financial can do for you. *Conveniently located right here in North Little Rock, Arkansas.
---
The Guide to Social Security can help you understand how to keep up to 32% more of your money for retirement. Since you have a choice of when to start Social Security and also your individual or employer-plan qualified retirement money, can be coordinate to maximize your Social Security. Request your Free Guide To Social Security today! (Must be a resident of Arkansas)
Also be sure to check out the upcoming Maximizing Social Security Classes taught by David and held right here in North Little Rock. To get more details and register for a class go HERE.
---
Do you know your financial DNA? Are you a Saver, an Investor or a Speculator? Learn about the three personalities of money and take the test today at: 3Personalities.com