Life can be scary and/or downright horrific at times—and not just at Halloween! In fact, because there are so many uncertainties surrounding all aspects of our lives it's hard to know just how safe you really are in anything let alone your financial life.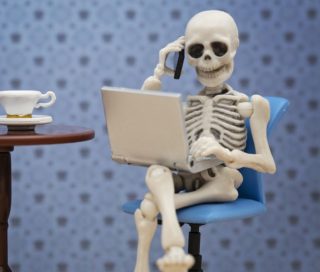 But, if you knew that there were certain safe holds to secure your financial future and ensure that you could retire without stress, would you take them? Would you choose a worry-full future or The WorryFree Retirement®?
This week on the David Lukas Show, David talks about what may or may not be freaking you out, when it comes to retirement. Throughout the hour David mentions and expands upon…
the 13 challenges—in retirement —that may be haunting you:
The impending election: what could happen when either candidate wins
National debt: the deficit and how high taxes will get to correct it
What you don't know about your 401k
Having to go back to work
Haven't saved enough
Worried about a repeat of 2007-8
Skyrocketing health care prices
Social Security worries and concerns
The tax tumor that awaits after retirement
Not being diversified in your investments
Continued low interest rates
Fees that cripple your savings
No plan for retirement
---
Get the 2016 Social Security Benefits Guide FREE
Social Security Questions? Get a copy of SS Benefits Guidelines Handbook here at SSBenefitsGuide.com. Also, get a Social Security Analysis (valued at $124.95) provided by DL Financial, (FREE with coupon code: ss60) when you visit.
---
Did you know that you can ask David your financial/ retirement questions? Email David with your important questions today and tune in to possibly hear your question answered ON THE AIR.
---
The 3 Personalities of Money®:
Do you know whether you are a Saver, an Investor or a Speculator? Learn about the three distinct personalities of money and take the FREE test today at: DavidLukasFinancial.com