This week on the David Lukas Show, David addresses his listeners with some very important questions concerning their retirement funds and what retiree's expectations should be when it comes to retiring WorryFree®.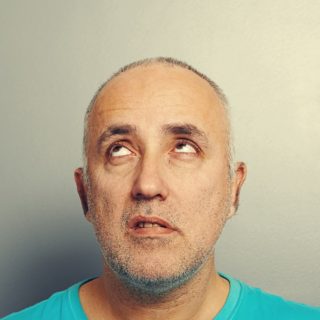 For the first part of the hour, David talks about how all the financial uncertainties in life can directly affect retirement and what his company, David Lukas Financial, can do to protect you.
During the second half of the show, David discusses the web article 27 Ugly Truths About Retirement, By Alaina Tweddale, —find it here — and what they really mean.
Blurb:
Retirement isn't all sailboats and golf courses. At least, that's not what the one in four Americans who fear outliving their income think. That's according to a recent survey by the Indexed Annuity Leadership Council, which also found that nearly one in five Americans don't have a clue about how much they've saved for retirement.

Still, for those worried about retirement, forewarned is forearmed, as the saying goes. We've compiled 27 ugly truths about retirement, so you'll know how to best prepare for each.
---
Scripture mentioned in today's show:
Romans 13:1
Proverbs 8:5
Acts 13:31
Daniel 4:17
David's message for his listeners: Fear not, no matter what. God is in control. And don't give in to anxiety for this earth is NOT our home.
---
Did you know that you can ask David your financial/ retirement questions?
Listener's question addressed in today's show:
I may be downsized at my job, I'm 50 years old. I'd like to keep working. My 401k has the funds in excess of what would be needed for me to start my own business. What are the pros and cons of a 401k rollover for business start-ups? (ROBS Plan- Roll Over For Business Startup) Or should I just straight withdraw the money that I need from my 401k? The plan is to enter the trucking business and my startup costs are budgeted around 50-70k. Do you know of any Arkansas firms that have any experience with this strategy?
To hear David's insights, on the world of finance and retirement, listen to the entire episode today.
---
Get the 2016 Social Security Benefits Guide FREE
Social Security Questions? Get a copy of SS Benefits Guidelines Handbook here at SSBenefitsGuide.com. Also, get a Social Security Analysis (valued at $124.95) provided by DL Financial, (FREE with coupon code: ss60) when you visit.
---
Do you know who's future you're financing…
What you've learned from the schools, magazines, the media and from Wall Street itself may not be true; and is in fact, not true. Learn how to finance your own future and stop transferring it away to a system built to keep you coming back for more. Just how much do you know about that Federal Reserve Note that's in your wallet?
Get David's informative book Who's Future Are You Financing here, today!