This week on the David Lukas Show, David talks about the many assumptions or misconceptions about claiming Social Security. Because we hear so many different things from many different sources, regarding Social Security, it's nice to know what's fact and what's fable.
T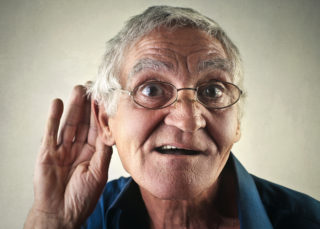 hroughout the hour, David talks through the 9 most common assumptions (listed below) that can impact you and your retirement negatively.
Believing that Social Security is running out of money
That the SS Admin will give you useful personalized advice
Thinking the money you pay into the system is the exact amount you'll receive when collecting
Assuming that SS is there to replace the entire income lost after retirement
Believing that SS benefits (amount paid to you) are based, solely, on the last ten years of your income
Mistakenly thinking that the retirement age of 65 is set in stone for everyone.
Assuming that if you don't claim your benefits as soon as you can (age 62) that you'll collect less
Not knowing the specifics about spousal benefits and the complications in collecting
Not understanding eligible benefits before/after divorce
To hear all of the highly informative information David has for you about Social Security, listen to the entire episode today.
---
If any one of these critical issues were placed before you, would you be prepared? David Lukas Financial specializes in strategies designed to help you prepare for uncertainty in retirement. Want to know more about The WorryFree Retirement® process? Call David Lukas, (501) 218-8880, today to learn more about what David Lukas Financial can do for you. *Conveniently located right here in North Little Rock, Arkansas.
---
Want to learn more about Social Security?  David Lukas Financial is Now Accepting Reservations for June and July. To sign up for June classes, simply follow the "Register Here" link now! July classes must be reserved via our 24-Hour Reservation line. You can call our 24-Hour Reservation Line at: 501-574-0677 to check availability and reserve your seat today for June classes.
Classes in July are as follows:
Tuesday July the 25th at 6:30pm
Wednesday July the 26th at 6:30pm
Thursday July the 27th at 6:30pm
---
The Guide to Social Security can help you understand how to keep up to 32% more of your money for retirement. Since you have a choice of when to start Social Security and also your individual or employer-plan qualified retirement money, can be coordinate to maximize your Social Security.  Request your Free Guide To Social Security today! (Must be a resident of Arkansas)