Last year, the stock market saw its worst opening week for a new year EVER. In a series of unbelievable events—Brexit, some of the lowest interest rates in history, the election of Donald Trump, terrorist attacks…—2016 was surprising to say the least. So what's in store for 2017? A new recession? A currency collapse? If something unpredictable happens to our economy, are your retirement savings safe?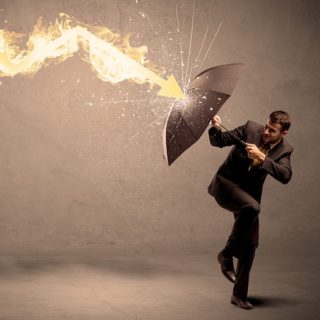 This week, on the David Lukas Show, David talks about all the unpredictable things that are not in our control financially. Throughout the hour our host talks in detail about the…
7 ways to be proactive in protecting your money and insulating yourself from disaster
Getting a Financial Advisor
Planning when to take Social Security at the right time
Preparing for taxes after retirement
Diversifying your portfolio
Considering an annuity
Creating an income plan
A means to generate income in retirement
To hear about each way you can protect yourself and your hard earned retirement funds, in detail, listen to the entire show today!
---
Free Annuity Decision Guide:
Curious to know what The Annuity Decision Guide for Savers is all about? Click here!
---
Attention Arkansas listeners age 60 and up!
Request your FREE 2017 social security guide (45th edition) by calling (501) 218-8880 today! Or by going to DavidLukasFinancial.com 
---
Want to know more about how David Lukas Financial can benefit you and your retirement portfolio—call all David Lukas Financial, (501) 218-8880, today to learn more about The WorryFree Retirement® process. David Lukas Financial is conveniently located right here in North Little Rock, Arkansas.