Understanding investments, bonds, and annuities isn't easy. In fact, because all the details surrounding retirement are complicated, many soon to be retirees place too much faith in the the person/firm that's making crucial decisions for your future.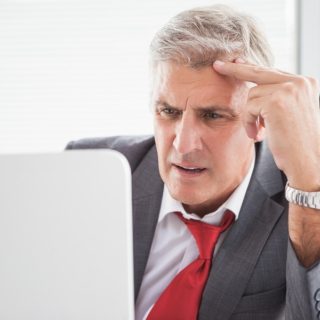 So what comes of that type of backseat planning? A Hope and Prayer Portfolio. What the heck is that, you ask? Well, a H&P Portfolio is an investment portfolio filled with both high fees and high risk investments. Ergo, the holder places all hope that his/her FA is investing in their best interest and he/she is praying that their portfolio performs well. Reality Check: more times than not, this strategy doesn't pay off for the investors—instead performing well for the FA/firm.
This week on the David Lukas Show, your host David Lukas first talks about the doctorate of vocation and how important it is that we follow God's plan for us in our careers. (For more information, check out this amazing article found on Theology Of Work.
Also, tied to the idea of vocation, David talks about his continued journey in adding VALUE to his current and future clients in retirement. Below are just a few of the important questions presented and answered throughout the hour.
Do you know what you're paying for?
Do you know WHY you have the funds that you have?
Do you know how much you are paying (fees, commissions)?
Do you know the amount of risk your investments are taking?
Closing the show, David plays a recorded clip from Jack Bogle (Founder of Vanguard).
---
Did you know that you can ask David your financial/ retirement questions?
Listener's question addressed in today's show:
I may be downsized at my job, I'm 50 years old. I'd like to keep working. My 401k has the funds in excess of what would be needed for me to start my own business. What are the pros and cons of a 401k rollover for business start-ups? (ROBS Plan- Roll Over For Business Startup) Or should I just straight withdraw the money that I need from my 401k? The plan is to enter the trucking business and my startup costs are budgeted around 50-70k. Do you know of any Arkansas firms that have any experience with this strategy?
To hear David's insights, on the world of finance and retirement, listen to the entire episode today.
---
Get the 2016 Social Security Benefits Guide FREE
Social Security Questions? Get a copy of SS Benefits Guidlenes Handbook here at SSBenefitsGuide.com. Also, get a Social Security Analysis (valued at $124.95) provided by DL Financial, (FREE with coupon code: ss60) when you visit.
---
Do you know who's future you're financing…
What you've learned from the schools, magazines, the media and from Wall Street itself may not be true; and is in fact, not true. Learn how to finance your own future and stop transferring it away to a system built to keep you coming back for more. Just how much do you know about that Federal Reserve Note that's in your wallet?
Get David's informative book Who's Future Are You Financing here, today!