This show is dedicated to Val Wheeler who recently passed away on October 23rd, 2012. Val was 56 years old.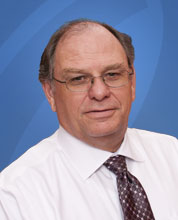 Val was David's business partner and friend. Val was a generous man who willingly gave of his time and resources. Listen in as David talks about Val and the short time he had the honor of knowing him.
If you would like to listen to the two shows that VAL joined David in the studio, you can listen to those by clicking on the following two links: "Proven Business Systems" and "Mortgage Payoff Strategies".
David discusses the need to be committed to self education.  More than ever, it is imperative that we recognize that the past does not necessarily predict our economic future. The answer isn't in finding that "magic" rates of return or specific financial product. The answer lies within the process of educating yourself on issues of economics, banking and money.
In light of the loss of our great friend Val Wheeler, David talks about The Human Economic Life Concept which is given little thought by the average person. This is a concept that Val understood very well.
Few People understand the greatness of life insurance as a multifaceted financial tool. It's not just a death benefit, but also a wonderful financial tool that has actively been put to work for over 150 years by the country's corporations and wealthy individuals.  In particular,  The Nations Banks understand the value of Permanent high cash value Life Insurance.   Click HERE for proof. Also for more info on this topic  listen to The Pirates of Manhattan Podcast 
The majority of people do not reject the human life value concept or the wonderful economics of a permanent life insurance once they understand it. It's imperative that you work with a high end life insurance or other financial planner for viable strategies which enable them to structure the correct cash flow strategies. Most often, it's simply a matter of re-positioning cash flow to maximize the efficiency of money.
Unfortunately, 95% of financial professionals do not know how to properly structure a whole life policy. When setup properly, you can achieve the following:
1: Tax Deferred Growth,
2: Tax Free Distribution,
3: Competitive Return,
4: High Contributions limits,
5: Collateral Opportunities,
6. Earn guaranteed compounding interest with NO market risk.
7: Guaranteed Loan Option,
8: Unstructured Loan Payments
9: Liquidity, Use and Control of your money today, while your money never stops compounding.
10. Additional benefits.
Lastly, when High Cash Value Life insurance is properly applied to your economic situation, lost opportunity cost is drastically  minimized. What is lost opportunity cost? READ HERE
If you would like to work with a high-end life insurance agent or financial planner who can educate you further and put these concepts to work for you,
please contact David Lukas Financial at 501-218-8880 or visit them online at: www.DavidLukasFinancial.com 
In honor of Val Wheeler. Val was a pioneer in the industry. He passionately helped so many people in so many ways. Val understood the concept of human economic value and was passionate about helping people acheive the financial goals they never thought possible. You will missed.