With every new year comes the resolution(s) to make life better…in all things. Whether it be fitness, family or financial, now is the time to make changes where needed. And who doesn't want to make some changes financially?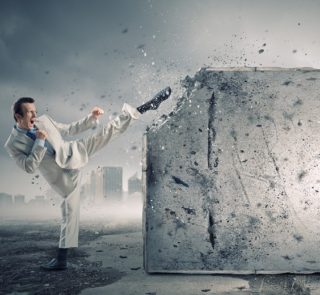 Perhaps you just want to spend less and save more? Maybe you're ready to get rid of all your credit card debt? Possibly, you're tired of taking a back seat in your retirement planning? If you're ready to take charge of your financial life in 2017, you'll want to listen to this week's show!
Topics discussed in today's episode:
Social Security and the changes that will be made in 2017
How to create a financial game plan
Setting up a forward thinking tax strategy
Establishing an emergency fund
Making sure your plan is up to date
---
Get the NEW 2017 Social Security Guide (45th Edition) for FREE
The "2017 Guide to Social Security" is the perfect resource to learn everything you need to know about Social Security and how to get the most out of your benefits. This guide includes all updated information for the new year.
The dream of a financially secure retirement starts with knowing that Social Security will provide over 50% of many retirees' income. That's why you NEED to know how it works.
Get your free customized Social Security analysis report here!
---
HOW WOULD IT FEEL IF YOU KNEW EXACTLY WHEN YOU COULD RETIRE AND HOW LONG YOUR MONEY WILL LAST? David Lukas Financial can help you put a safe and secure game plan together that you can count on. Call all David Lukas, (501) 218-8880, today to learn more about The WorryFree Retirement® process. Remember, there's never a fee to meet with David and explore our options.
---
Free Annuity Decision Guide:
Curious to know what The Annuity Decision Guide for Savers is all about? Click here!