Home Featured Area — TWFR
The WorryFree Retirement®
This Saturday we are giving away copies of this book. Tune in this Saturday to get a coupon code to claim yours for FREE. This book is geared, towards those who are at or near retirement.
The "one-size-fits-all" mantra coming from Wall Street has had a damaging effect on Savers and their prospects for securing a WorryFree Retirement®.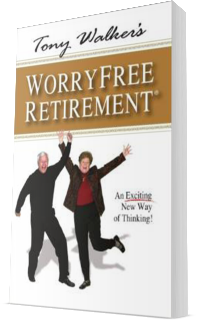 The WorryFree Retirement® is a unique and refreshing approach to retirement. The WorryFree Retirement® will give you a practical and simple method for dealing with what's worrying you most, and how to begin doing something about it. You'll gain a new and more positive perspective on retirement, and  most importantly learn how to use and enjoy your money.