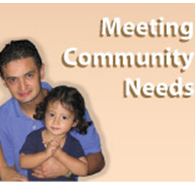 A little known fact is that The David used to have a co-host, Heath Lehman, the show for a short time was called The David and Heath Show. We dusted this one off and pulled it out of the DL show archives for your listening pleasure.
David is back in the country this week. He took a trip to Tegucigalpa, Honduras.  David went with a group of people and spent a week working on a construction project on the only deaf school in Teguicigalpa. In fact, there are only two deaf schools in the entire country of approximatly 8 million people! Needless to say the majority of deaf Hondurans grow up with no means of communication with even their own families. The name of the deaf school is Happy Hands Deaf School which is a ministry of New Life Deaf Ministries.  (Check out a few of the pics David took on his trip by clicking HERE)
In the spirit of giving back, David and Heath also invited Micahel Drake with the Cities of Service Initiative.
More about Cities of Service: Little Rock is a member of Cities of Service, a bipartisan coalition of over 120 mayors who have committed to work together to lead a multi-year effort to expand impact volunteerism. In June 2010, Little Rock was awarded a Cities of Service Leadership Grant, (Little Rock is one of only 20 cities chosen)  Mike came on board in October of 2010 to help develope a comprehense Cities of Service plan for the City of Little Rock. In March of this year, the city launched this high-impact service plan and a new website that connect volunteers with organizations working in the areas of greatest need in Little Rock. For more information visit LittleRockServes.org
Click on here to check out a few of the pics David took on his trip to Tegucigalpa, Honduras