According to a recent study, more than half of Americans age 55 and older don't have a plan when it comes to money after retirement. That's right, more than half! But guess what? You don't have to be one of them!
This week, on the David Lukas Show, our host David talks about what steps are crucial to planning a WorryFree® Retirement. Throughout the hour David names and expands upon…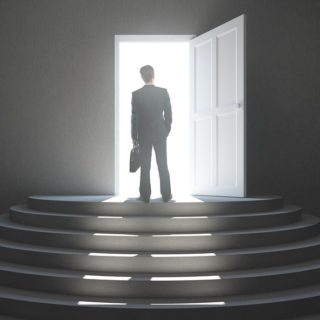 The Seven Critical Steps to Retirement:
Sign up for Medicare – Eligible at 65 and if you are already signed up to receive SS, then you will already be signed up for Medicare. *Don't forget about PART B- Covers outpatient care. For this there is a short (basically 7 month) window to sign up without gaining a hefty penalty. Working with a Medicare specialist is crucial.
Work with a Professional Retirement Income Planner – It is so important to work with someone who understands retirement income planning. In fact, it can be the difference between work after retirement and a WorryFree® retirement. A Professional Retirement Income Planner can also help you implement a proactive withdrawal strategy when it's time to start spending your hard earned money.
The Tax Tumor hidden in your 401k – Come retirement, you'll need the funds that you've saved.The lean that the government has put on your 401k has a nasty little surprise that you may not even know is there. The dreaded Tax Tumor. Are you prepared for how much in taxes you will/may be paying on the amount your 401k adds to your income?
Social Security – When your are eligible and what you agree to take is important to planning your retirement.
A Budget – Planning a budget and keeping with it.
Consider an Annuity – Annuities may not be for everyone, but an annuity may just be perfect for you and your portfolio.
Minimize Risk – taking more risk than you feel comfortable with near retirement can have a negative impact. Make sure you know who much risk you are actually taking.
To hear David talk and explain all seven important points, listen to the show today!
---
Get the 2017 Social Security Benefits Guide FREE
Social Security Questions? Get a copy of SS Benefits Guidelines Handbook here at SSBenefitsGuide.com. Also, get a Social Security Analysis (valued at $124.95) provided by DL Financial, (FREE with coupon code: ss60) when you visit.
---
Did you know that you can ask David your financial/ retirement questions? Email David with your important questions today and tune in to possibly hear your question answered ON THE AIR.
---
The 3 Personalities of Money®:
Do you know whether you are a Saver, an Investor or a Speculator? Learn about the three distinct personalities of money and take the FREE test today at: DavidLukasFinancial.com