"You finance everything in life you buy. You either pay interest, or you give up the ability to earn interest on that money you would have earned had you not given it to someone else."   —David Lukas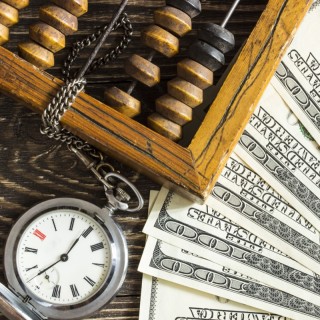 Do you have a plan in place to insure that your income will last as long as you live? Insider tip: The only place you can get that type of guarantee is with an insurance company through an annuity. Lord knows, retirement planning would be a lot easier if we all knew how long we were going to live. Unfortunately, we don't have that type information given to us. Our fate is out of our hands – our financial futures doesn't have to be.
On this week's installment of the David Lukas Show, David talks about the differences between life insurance and annuities and why, in an ideal world, Savers would have both of the product in their retirement plans.
Throughout the hour, David talks about the benefits of safeguarding your hard earned retirement funds with products like life insurance and annuities. As he explains what annuities actually are and how they work, David also discusses how every financial decision we make comes with an internal cost an external cost and finally an eternal cost.
David also explains how important it is that Savers know what could potentially be costing them a WorryFree Retirement®. Also mentioned are the four financial institutions that determine what your costs are:
The government
Wall Street
Banks
Insurance companies
Listen to the entire show today to hear all of what David, Little Rock's own has to say on these and other important topics that effect Savers and their retirement.
---
Q&A With DL Show Listeners:
"I have an ESOP at work. I was wondering what age I can get to it, and can you send me any information on ESOPs in general?"   —Harvey, from Sherwood Arkansas.
Do you have 401k, 401b, tax, investment, or questions about the WorryFree Retirement® ? We have answers. Get all of your financial questions answered by calling David Lukas Financial, at (501) 218-8880, and setting an appointment with David right now.
---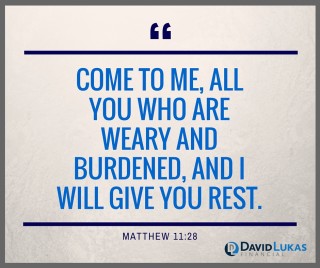 Scripture(s) discussed in today's show: Matthew 11:28, Ecclesiastes, and Solomon
Costs…in life and eternity.
Internal cost — the internal workings, we have to work hard internally and while we're young and fit to do that, we're supposed to work hard and save.
External cost — God has has called us to work and save just as he has called at some point in our life for us to enjoy the fruits of our labor.
Eternal costs — the eternal blessing. God wants us to look back one day when we can't work so hard, when the kids are grown, or when the nursing homes are knocking at our doors and look back and realize that this stage is all about rest.
---
Do you know your financial DNA? Are you a Saver, an Investor or a Speculator? Learn about the three personalities of money and take the test today at: DavidLukasFinancial.com
---
Get the Annuity Decision Guide for Savers today by clicking here!
---
Want to know more about how David Lukas Financial can benefit you and your retirement portfolio—call all David Lukas, (501) 218-8880, today to learn more about The WorryFree Retirement® process. It's unlike anything else in the industry.