What is the purpose of your money? To Invest or Spend? What is the time horizon for each purpose? Long Term or Short Term? Are their specific risks you would like to minimize over that time frame? Where do you currently store your savings? Getting answers to these questions allows the financial professional to act as an advocate for their clients' best interests. — John E Moriarty, ChFC
This week on the David Lukas Show, David and special guest John E. Moriarty talk about his latest book, Understanding Specially Designed Life Insurance Contracts (SDLIC): Thinking Differently about the Flexibility, Access, and Control of Your Money, and how important it is to know the difference between money accumulation and money utilization.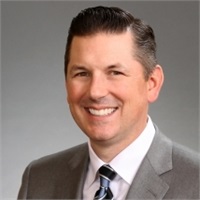 Throughout the hour, David and John discuss the intricacies involved in behavioral finance, reducing risk, and the importance of knowing how money works internally and externally—simultaneously.
Important topics discussed…
Strategizing so more money flows into your control
How to retain and utilize more money during your lifetime
What insurance companies offer specific contracts with features that specifically suit Savers
Listen to the entire show today to get all the important information on this topic.
---
Want to know more about how David Lukas Financial can benefit you and your retirement portfolio—call David Lukas, (501) 218-8880
---
About John Moriarty,ChFC: via e3wealth.com
John is the founder and president of e3 Consultants Group, where he has focused on comprehensive wealth management strategies since 1995. His passion for personal service is reflected in e3's integrated financial network of trusted advisors, who help clients find the right balance of products and strategies to coordinate every piece of their financial picture.
John is an investment advisor representative in the State of Missouri and is a designated Chartered Financial Consultant (ChFC). He has passed several industry exams and has licenses for Series 6, 7, 22, 24, and 63. In addition, John is an Office of Supervisory Jurisdiction (OSJ) Manager, and a licensed broker for both health and life insurance in several states.
John graduated summa cum laude from Saint Louis University with a BSBA in Finance. He is a member of several nationally recognized financial service organizations, including the Financial Planning Association (FPA), National Association of Insurance and Financial Advisors (NAIFA) and the Society of Financial Services Professionals.
Educating the public is essential in today's economy, so John hosts a weekly radio show called "Maximize Your Money" every Saturday 2:00-3:00pm on KFTK 97.1 FM. Also, John is the author of "Understanding the Secret Language of Money". This book was written to awaken the "inner-entrepreneur" in all of us so we can begin to think differently about money and finance related decisions.
Born and raised in St. Louis, John currently resides in Webster Groves, Mo., with his wife, Ellen and their two children, Harrison and Catherine. In his free time, John is an avid golfer as well as a wine and cigar enthusiast.