" After the greatest financial crisis since the Great Depression, Wall Street continues to speculate with your retirement savings with reckless abandon. Let "Guaranteed Income" show you how to create the risk-free retirement income you desire."

—Barry James Dyke
This week, on the David Lukas Show, David welcomes author Barry Dyke—a two time previous guest—to chat about his third book Guaranteed Income: A Risk Free Guide to Retirement.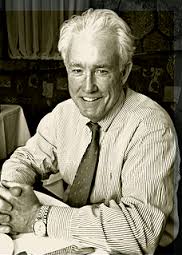 Throughout the hour David and Barry discuss the concept and details of Dyke's latest publication that's full of financial secrets only experts have known about—till now.
* Listen to the entire show today to get all the important insider information that only an expert like Barry Dyke can offer.
This is definitely a book that should be added to the Saver's arsenal of knowledge. Guaranteed Income: A Risk Free Guide to Retirement will prove to be an invaluable resource for new or soon to be retirees looking to enjoy the second half of their lives WorryFree®.
---
Want to know more about how David Lukas Financial can benefit you and your retirement portfolio—call David Lukas, (501) 218-8880, today to learn more about The WorryFree Retirement® process. 
---
About Barry Dyke: via castleassetmgmt.com
BARRY JAMES DYKE, President & Founder of Castle Asset Management, LLC entered the financial services business in 1982 with Prudential after working with RCA Global Communications and high tech industries. At Prudential, he was one of the rookies of the year. Soon after he then became an independent agent with New England Life, founded a pension consulting business in 1986 called Chestnut Green Benefit that excelled in the design, installation and funding of both qualified and non-qualified retirement plans. He has also designed, communicated and administered numerous health and welfare plans, and in 1990 set up the first self funded PPO plan for a Fortune 100 company for a major Boston HMO. Dyke also founded an administration firm in 1991, The Merrimac Benefit Group, Inc. Which specialized in flexible benefit and defined contribution health and welfare plans under Sections 125 and 105 of the Internal Revenue Code.
He has also written about financial planning and retirement plan issues in national publications such as Pensions & Investment Age and Broker World, and in self-published newsletters. Dyke is currently working on a book that addresses the inherent problems of investing in the stock market, how deregulation and the central banking system have created the "Casino Age" which shifts additional risk onto consumers.
As one of the leading agents in his field, he has worked with numerous closely held businesses, high net worth individuals and major public corporations. In 2000, Dyke founded another corporation, Castle Asset Management, LLC that is a Registered Investment Advisor. Today, he spends the majority of his time in macroeconomic financial planning for his clients to help them maximize their opportunities, expose them to the severely damaging pitfalls of traditional "accumulation theory financial planning" most often promoted by major financial institutions, their agents and the media. He also assists clients in setting up their own finance companies. An ardent student in Austrian economics, Dyke defends the market economy, private property and sound money. He celebrates the freedom and productive power of capitalism, and views government intervention as socially and economically destructive.