Change is the law of life. And those who look only to the past or present are sure to miss out in the future. —John F. Kennedy
Much can be said about the need for change. Change paves the road for the future. So what happens when we don't plan appropriately for change—financially. Well, many times disappointment. Sometimes, disaster.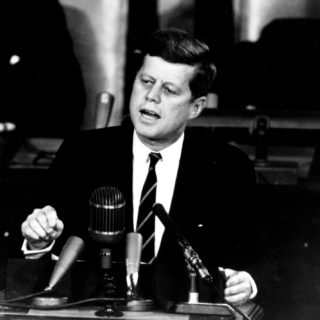 This week on the David Lukas Show, David talks about all the recent amendments made within Social Security and how important it is for retirees and soon-to-be retirees to know the specifcs—like how it will affect them—and the necessity of planning accordingly. Throughout the hour, David explains in detail what changes have been made and what you can do to prepare.
Specific important topics discussed in today's show:
The tax hike to higher income earners
Some spousal benefits stripped from the plan
Full retirement age increased
The Cost of living adjustment based on the CPI (Consumer Price Index)
To hear all of the valuable information and advice that David has to offer, listen to the entire show today.
---
Featured in the show:
David Lukas Financial's Maximizing Your Social Security Course
Are you interested in a course that provides a fundamental working knowledge of the Social Security program as it applies to retirement planning? The information covered in the course includes: the history of Social Security, how to qualify for benefits, spousal benefits, widow & widower benefits, taxation of benefits, working while you receive benefits, issues involved in claiming benefits early, and strategies to maximize your benefits while developing an income stream in retirement.
This is not a financial seminar; this is a financial course of study where you will leave with the knowledge and information needed to make decisions about Social Security benefits.
Sign up today at davidlukasfinancial.com!
---
Attention Arkansas listeners age 60 and up!
Request your FREE 2017 social security guide (45th edition) by calling (501) 218-8880 today! Or by going to DavidLukasFinancial.com
---
Want to know more about how David Lukas Financial can benefit you and your retirement portfolio?—call David Lukas Financial, (501) 218-8880, today to learn more about The WorryFree Retirement® process. David Lukas Financial is conveniently located right here in North Little Rock, Arkansas.