Caveat Emptor is an old Latin warning that notifies a buyer that the goods he or she is buying are "as is," or subject to any, or all, defects. Armed with this knowledge, how are we as Savers to know what types of goods (financial products) are good for our portfolios and which types of goods could be devastating?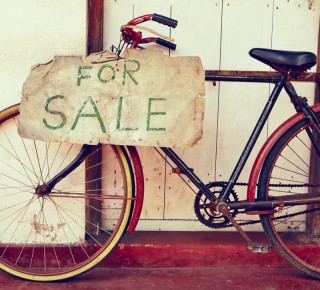 On todays episode of the DL Show, our host David Lukas talks about how important it is that both current and future retirees know and understand on the "rules of the game"—the retirement game, that is.
Topics discussed in this week's' episode:
Don't focus on a product, focus on the process
Knowing where different products fit into a well rounded retirement plan
Understanding Annuity surrender fees and contractual half-truths
Unilateral contracts (definition and explanation) and the benefits therein
---
Q&A with DL Show listeners:
I'm thinking of leaving my job and have a 401k. What are the penalties for just taking the money, and if there are any kind of hardship provision to do so?

— Karen, from Cabot AR.
In response, David explains how age, taxes, and penalties can all come into play when considering a draw from a current 401k.
I'm 62 and already retired. I'd like to know how I can use the IRA to invest in another property to live in without the government taking taxes?

— Danny, from Little Rock, AR.
In response to Danny's question, David talks about how putting real estate into an IRA isn't always the best option when it comes to specific property types and tax advantages.
Do you have 401k, 401b, tax, or questions about the WorryFree Retirement® ? We have answers. Get all of your financial questions answered by calling David Lukas Financial, at (501) 218-8880, and setting an appointment with David right now.
---
Scripture Discussed in today's show:
Understanding the unilateral offer from God…
4 There is one body and one Spirit, just as you were called to one hope when you were called; 5 one Lord, one faith, one baptism; 6 one God and Father of all, who is over all and through all and in all.
---
Want to know exactly how David Lukas Financial can benefit you and your retirement portfolio—call all David Lukas, (501) 218-8880, to learn more about The WorryFree Retirement® process. It's unlike anything else in the industry. David Lukas Financial is conveniently located right here in North Little Rock, Arkansas.
---
What fee's are you paying? Download our FREE Fee Disclosure Kit and submit it to your financial advisor/retirement planner to find out!