Are you hard wired for risk or for security? Does taking chances in the stock market and potentially suffering a crippling financial hit, like millions of Americans did back in 2008, keep you awake at night?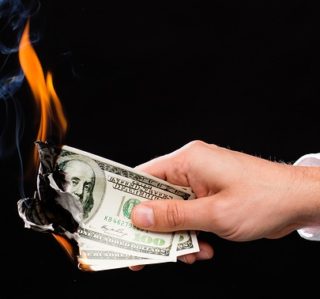 This week on the David Lukas Show, our host David talks about all the different types of financial products that are safer than many popular products being sold right now. Throughout the hour, David speaks openly and honestly about the truths—and more importantly non-truths about Annuities and why Insurance Contracts may just be what a Saver is looking for as an alternative to the low interest rates offered by banks.
To hear all of the valuable financial information David has to give, listen to the entire episode today!
The Guide to Social Security & a Better Retirement can help you keep up to 20% more of your money for retirement. Since you have a choice of when to start Social Security and also your individual or employer-plan qualified retirement money, you can time the use of these two differently taxed sources to lower taxes drastically. You need make no new investments or even change the ones you have, just use your money smarter. Two uninvited guests that will come to your retirement are inflation and taxes – you can do little about the former but by taking advantage of the timing options you have, taxes can be slashed dramatically.
Request your Free Guide To Social Security today!
---
Want to know more about how David Lukas Financial can benefit you and your retirement portfolio—call all David Lukas, (501) 218-8880, today to learn more about The WorryFree Retirement® process. David Lukas Financial is conveniently located right here in North Little Rock, Arkansas.
---
Many of the decisions we make with money are dependent on our specific financial personality. Not sure what your financial personality is? Visit 3personalities.com and find out today!
To learn more about how an Annuity can benefit you and your retirement portfolio, call David Lukas, (501) 218-8861, at David Lukas Financial.