Throughout life, we have, are, and will be told, often, to be leaders not followers. Our loved ones do their best to teach us to make smart informed choices about everything in life. So why should the decisions we make about our retirement be any different?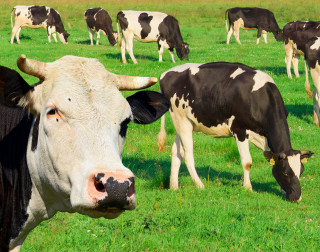 This week, David and Zach discuss how imperative it is to break free from the financial herd when it comes to planning for a WorryFree Retirement®. David and Zach also mention how Tony Walker, David's mentor and partner, while introducing his book Don't Follow The Herd explains it best when he says:
From the time we're old enough to walk, society teaches us to work hard, think for ourselves and above all else, never succumb to peer pressure. Yet, as we grow older and less confident in ourselves, we find it easier to simply follow along with what everyone else is doing, a phenomenon known as "Herd Mentality."

This phenomenon is most prevalent when it comes to money. Like clueless cows led to slaughter, we hand the financial world our money because that's what everyone else is doing. The result: we all of a sudden wake up to discover that they've made more money on our money than we have!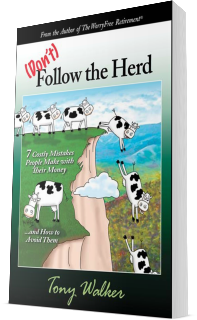 Throughout the hour, David and Zach discuss how retirement planning should be a qualitative process not a quantitative process. Also, Zach mentions how some red flags to listen for when talking to your financial planner about your current retirement portfolio might be:
Just hang in there.
It's not trying to time the market, it's time in the market!
Don't pull your money out.
SAVE, SAVE, SAVE
So, if you're tired of drinking downstream from the rest of the herd, and worrying about money you should listen to the entire show today!
To learn more about how annuities can benefit you and your retirement portfolio, call David Lukas, (501) 218-8880, at David Lukas Financial. David has partnered with Tony  implement the WorryFree Retirement® process. It's unlike anything else in the industry.
Do you know your financial DNA? Are you a Saver, an Investor or a Speculator? Learn about the three personalities of money  and take the test today at: 3Personalities.com