Since you've been working, a percentage of your earnings have been going to social security. Unfortunately, during the process, many people have found the claiming and filing process increasingly complicated and difficult to navigate due the the thousands of possible claiming options. So what's a retiree/ soon to be retiree to do when people feel the frustration of a seemingly bureaucratic rules and regulations?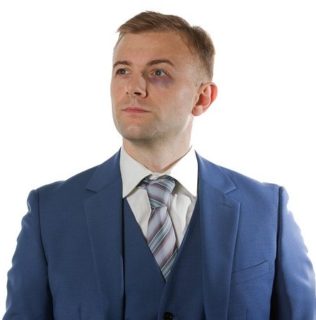 This week on the David Lukas Show, David brings to light many of the unatractive attributes abouting the filing process and what you can do to avoid the catches and pitfalls within.
Topics touched on and explained in today's show:
You may be grandfathered into certain "Outside Of The Box" claiming strategies
The typical employer contributions for SS greatly outweigh contributions made to 401(k)s
How being proactive in your Social Security planning could save you thousands of dollars over a lifetime.
Optimizing SS, to your benefit
The Social Security website and its challenges.
If you take your SS benefits at face value, you could leaving thousands upon tens of thousands of dollars on the table.
To hear all of the valuable information on Social Security discussed in today's episode, listen to the entire show today.
---
The Guide to Social Security can help you understand how to keep up to 32% more of your money for retirement. Since you have a choice of when to start Social Security and also your individual or employer-plan qualified retirement money, can be coordinate to maximize your Social Security. Request your Free Guide To Social Security today! (Must be a resident of Arkansas)
Also be sure to check out the upcoming Maximizing Social Security Classes taught by David and held right here in North Little Rock. To get more details and register for a class go HERE.
---
Want to know more about how David Lukas Financial can save you money on unnecessary taxes and fees—call David Lukas Financial, (501) 218-8880, today to learn more about The WorryFree Retirement® process. David Lukas Financial is conveniently located right here in North Little Rock, Arkansas.