Have you ever Googled the word annuity? If you haven't, maybe you should. Much to the financial industry's dismay, annuities have become popular products that help Savers use, enjoy and protect their hard earned money.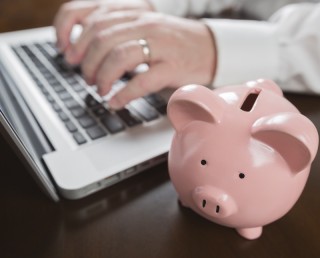 This week, on the David Lukas Show, David focuses on annuities and why/how they have recently become the sweethearts of the insurance business.
David first chats about something that happened back in 2014—an estimated 50 billion dollars moved from managed accounts into products called hybrid annuities (fixed indexed annuities). Yes folks. That's 50. Billion. Dollars.
So why did all that money move from Wall Street to insured contractual agreements? Security. That's when many "investors" finally realized that they were actually Savers more interested in the return of their money other than the rate of return on their money.
In the second half of the show, David names and explains what the four types of annuities are:
Fixed
Variable
Immediate
Fixed-Index (Hybrid)
…and how each one differs from the other.
---
Listeners' questions addressed during the show:
Hi David. I have an annuity currently making 3% interest. Can I get a better rate somewhere else?   —Ricky in Little Rock, AR.

What is an indexed annuity, and is it better than a fixed rate annuity? What if interest rates go up, what about bond rates?   —Charles in Austin AR.
To hear the valuable advice David has to give Ricky and Charles, listen to the entire episode today.
---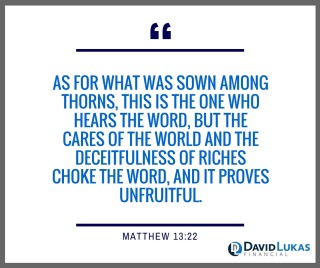 Bible verse(s) featured in today's show: Matthew 13:22, Ephesians 2:4, Ephesians 3:16, Ephesians 14:18-22
Focus: Riches in this world and there after.
---
Do you know your financial DNA? Are you a Saver, an Investor or a Speculator? Learn about the three personalities of money and take the test today at: DavidLukasFinancial.com
---
Get the Annuity Decision Guide for Savers today. Just click here!
---
Want to know more about how David Lukas Financial can benefit you and your retirement portfolio—call all David Lukas, (501) 218-8880, today to learn more about The WorryFree Retirement® process. It's unlike anything else in the industry.