America has spoken and Donald J. Trump is the president elect! So, now what? What does that mean in regards to the economy and your investments with Wall Street? How can/might this affect your life if you are at or near retirement?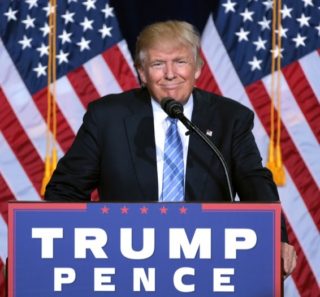 This week on the David Lukas Show, David first talks about the speculated volatility of our nation's prosperity, in lieu of the recent election. Throughout the hour David explains all the ways that you can secure your money with David Lukas Financial while working within the WorryFree® Retirement system.
Subjects touched upon during today's show:
Stock Market stability
Roth IRA – Roth option (individual and work). Why you should have both and max them out.
Specially designed (planned) life insurance.
Tax tumor preparation
What David Lukas Financial can do for you
Listen to the entire show today to hear the valuable professional advice David has to give.
---
Get the 2016 Social Security Benefits Guide FREE
Social Security Questions? Get a copy of SS Benefits Guidelines Handbook here at SSBenefitsGuide.com. Also, get a Social Security Analysis (valued at $124.95) provided by DL Financial, (FREE with coupon code: ss60) when you visit.
---
Did you know that you can ask David your financial/ retirement questions? Email David with your important questions today and tune in to possibly hear your question answered ON THE AIR.