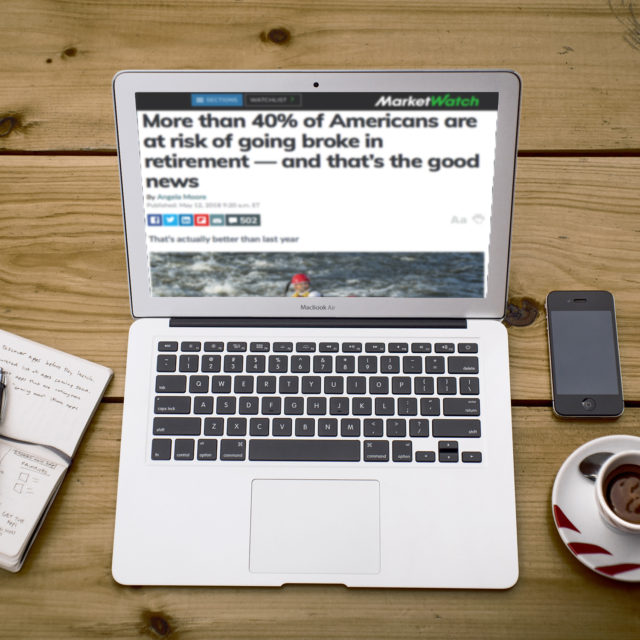 Forty percent of Americans are at risk of going BROKE in retirement. Why is that? The biggest culprit will be their failure in turning their retirement and savings funds into guaranteed income earning workhorses for their golden years.
Consequently, where so many retirees have diligently prepared for retirement, so few have an actual gameplan to see them safely through. No doubt, they've worked hard, saved and sacrificed as much as any to leave their nine-to-five (or, for most, eight-to-six) for something much, much better. But ultimately, in the end, what most need to be worried about is whether they'll be able stay work free indefinitely or whether they'll have to go back because funds are running out.
This week on the David Lukas Show, David Lukas, of David Lukas Financial, talks about how important it is to plan for your retirement and the future it has the potential to provide. Throughout the hour David runs through all the options you—as a retiree or future retiree—have to resign from the working world responsibly and worry free.
What you'll learn in today's show:  
Why is an income gameplan so important…

What is going to be taxed and how important it is to know what you will pay

How successful retirees are winning the income game and laughing all the way to the bank

Ways to generate income after retirement

Why you may live longer than you think & how you'll be able to pay for

The one way to avoid getting short-changed by your Social Security benefits…
Want to hear more on how NOT GO BROKE in retirement? Listen to the entire episode today!
---
Want to know about The DLF Retirement Advantage™ Process?  
CLICK HERE! 
David Lukas Financial is planning its next  Maximizing Your Social Security Course. You can call our 24-Hour Reservation Line at: 501-574-0677 to check availability for upcoming October classes.
---
The Guide to Social Security can help you understand how to keep up to 32% more of your money for retirement. Since you have a choice of when to start Social Security and also your individual or employer-plan qualified retirement money, can be coordinated to maximize your Social Security. Request your Free Guide To Social Security today! (Must be a resident of Arkansas)