About The Show
Over the last three plus years, our show has continued to evolve.
The David Lukas Show is the evolution of a radio show that has been in exisitence for over 3 years. This website contains an archive of all of these shows.   David shares "out of the box" ideas about your home, your money, your business and your future. When something comes along that's outside of your box of knowledge, you can ignore it, or…. You can get a bigger box. That's where David is going with his show. Jump in the box every week to learn what you thought to be true about money just may not be.
The show has featured interviews with experts who have regularly appeared on other major media outlets such as Fox News and CNN.
The David Lukas Show airs locally Saturdays at 2pm on KARN News Radio 102.9FM (Central Arkansas). The show is also accessible through our Podcast which has thousands of downloads per month.
Our Android App and Iphone App are available and FREE!!!  You can listen to the archived shows on demand, take advantage of valuable information and bonus content.
About David
David is a senior partner at Infinite Financial Services and the only Certified Mortgage Planning Specialist in the state of Arkansas. David has over 14 years experience in the Investment Banking, Mortgage Banking, Insurance, Financial Services and Real Estate Industries.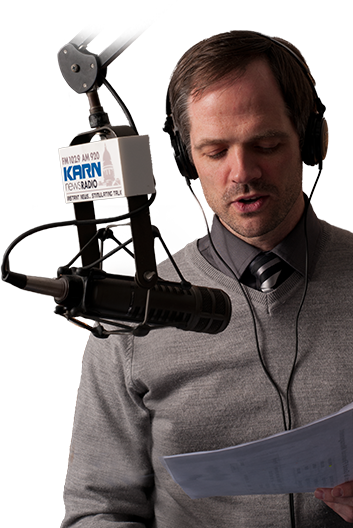 David has contributed his articles to the Dailycaller.com and TownHall.com. To learn more about David pick up the book by New York Times best selling author Robert Robert Kiyosaki "Rich Dad's Success Stories".
We would love to hear your feedback! Interact with David on Facebook for a chance to win our weekly giveaway of FREE gourmet coffee from G3Coffee.com.
Contact The David Lukas Show
888-798-5408
David@DLShowOnline.com
700 Wellington Hills Rd.
Little Rock, AR 72211